Nella holding a bumper during the beginning of force fetch training.
Birch Run Premier Labradors Training Programs
Nella in a remote whistle stop after making the retrieve, she is marking a distraction bird.
Huntley remains steady while watching multiple marks.

When your dog finishes Birch Runs training programs you can be confident your dog will not only have the ability to perform in the field, but also the desire. It is our belief that dogs learn best through positive reinforcement. This is reflected in our training philosophy. When introducing new training, obviously the dog will make some mistakes. We take the approach of physically showing the dog what we are asking them to do. We understand every dog learns differently so we tailor our methods to each individual dog. Once the dog knows what's being asked of them and continually disobeys, this is where some negative pressure is needed to let the dog know who the alpha/dominant one is. Adding negative pressure before the dog understands the training only creates distrust and resentment by the dog. Our philosophy builds a bond of trust and respect needed between you and your dog. Along with the training programs below we are also willing to design specific programs based on your individual needs. Please understand the below programs contain guidelines, however each dog comes to us at a different level of ability. This may impact the length of time needed to effectively accomplish the abilities for each program. Birch Run Premier Labradors will provide you with a Field Ready Retriever at the completion of training.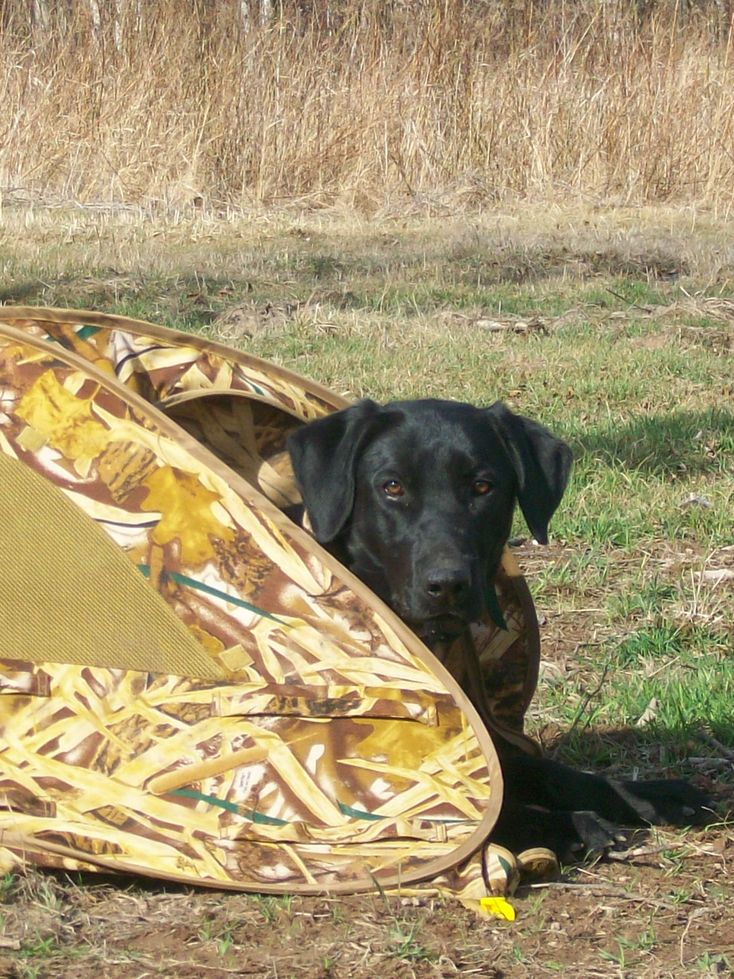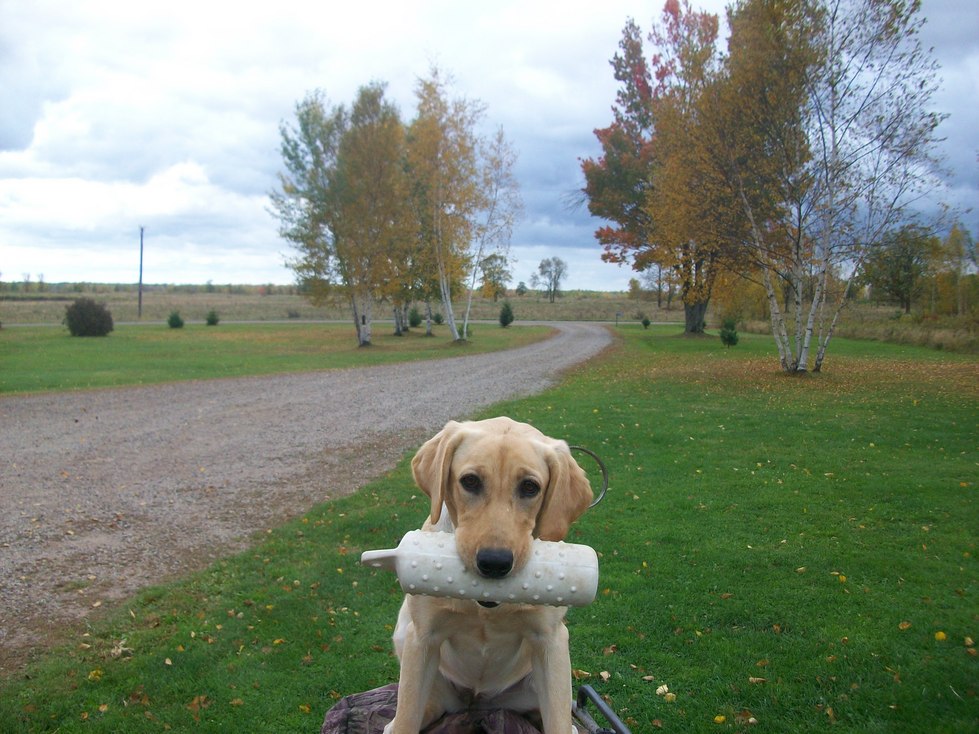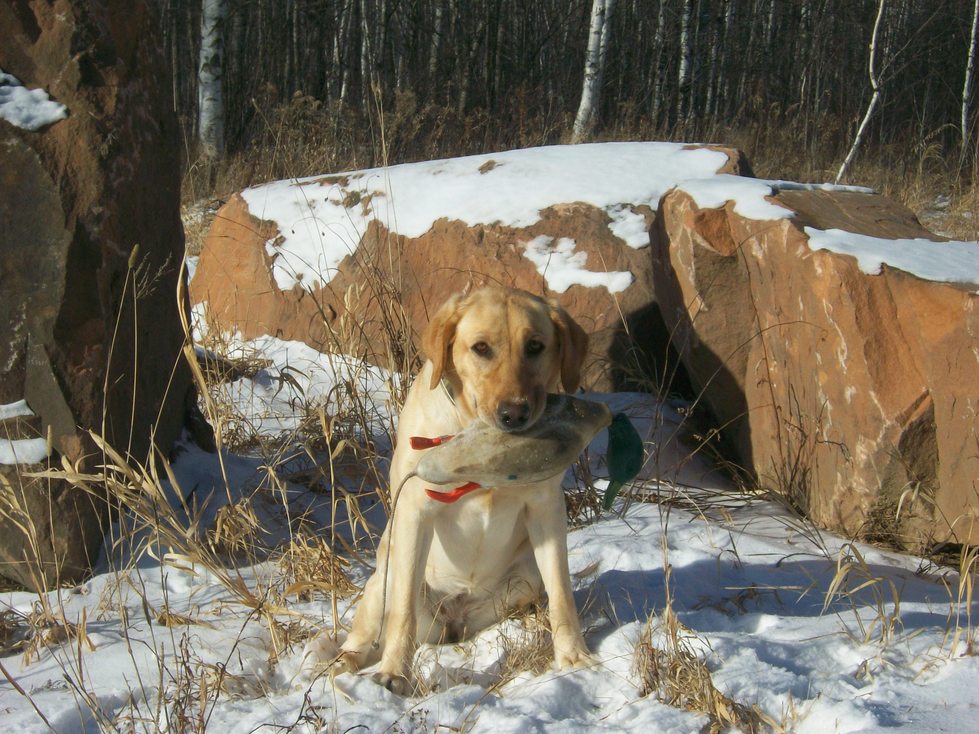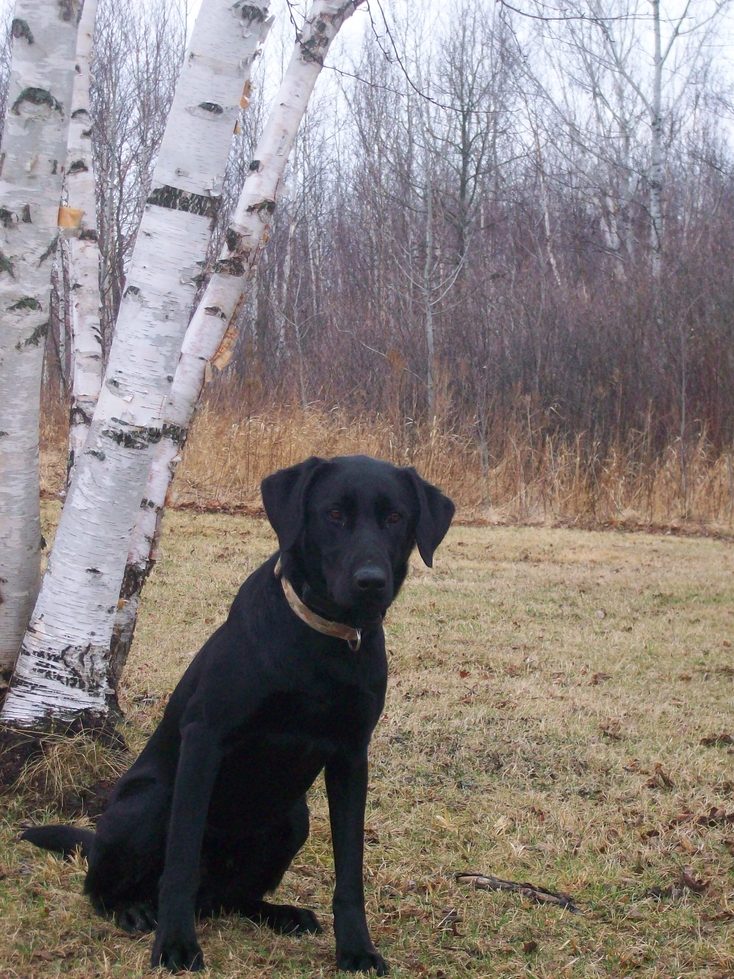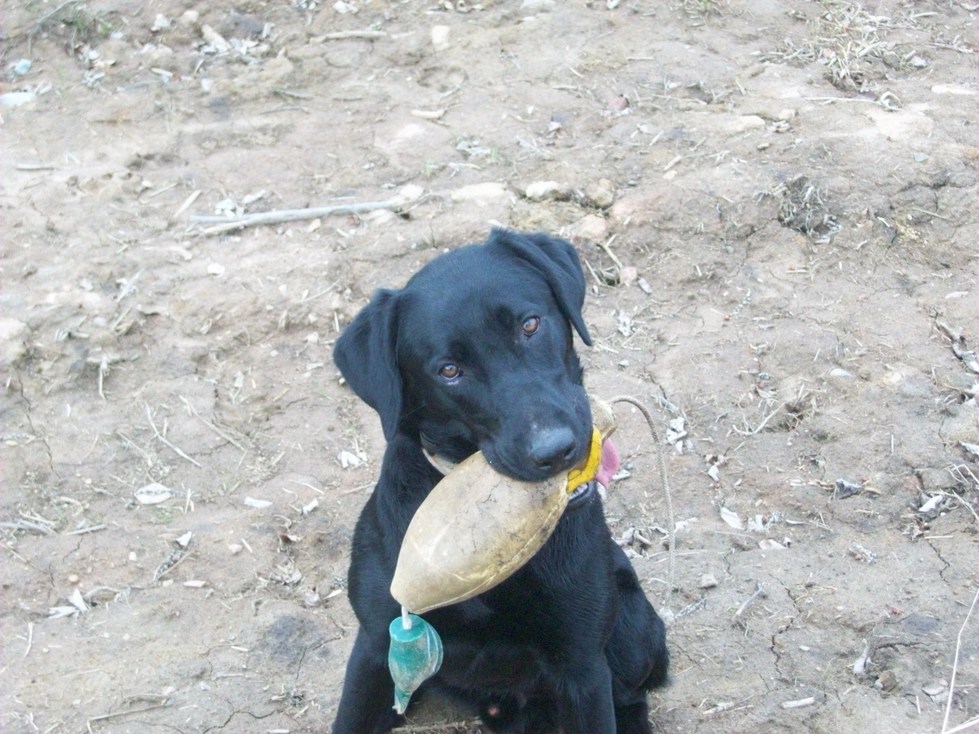 Huntley holding decoy early on in force fetch training.
Upland Program
$725/month​
Our upland training program teaches your dog the following skills:

*Sit
*Come
*Heel
*Force fetch
*Retrieval to hand
*Intro to gun fire
*Intro to birds
*Remote whistle stop
*Multiple marks


​Waterfowl Program
$725/month​


Our waterfowl program offers all the upland skills and incorporates additional training to provide you with a truly finished retriever.



*Sit
*Come
*Heel
*Force fetch
*Retrieval to hand
*Intro to gun fire
*Intro to birds
*Remote whistle stop
*Multiple marks
*Lining drills
*Blind retrieves
*Intro to water
*Hand signals
*Retrieval through decoys
Shed Dog Training!!!
​
Its becoming extremely popular for dogs to be trained to retrieve shed antlers. You see it on several hunting shows and its a great family fun activity. First off I'd like to say teaching your bird dog to shed hunt absolutely will not negatively impact their drive/desire to bird hunt. Shed hunting actually helps hone in skills during the off season. It also keeps your dog in excellent shape come fall. Please checkout our videos page to see shed hunts by both Nella and Huntley.
Shed training requires all the same obedience drills as bird hunting. All dogs brought to Birch Run Labs for shed training will receive the following training.



​​

​​
*Sit
*Come
*Heel
*Force fetch
*Retrieval to hand​​​​
*Silhouette training
*Intro to Rack wax (scent)
*Quartering drills​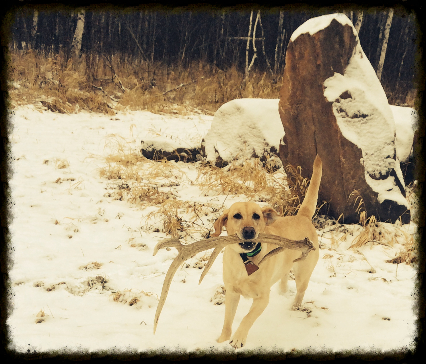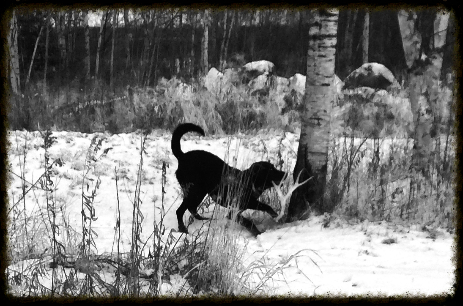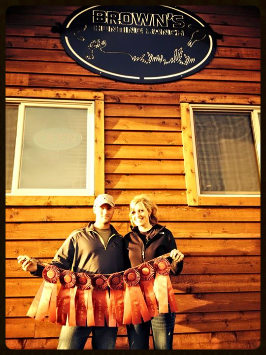 We had great success with 8 junior passes on 8 runs at Brown's Hunting Ranch shed dog trials!